It's here!  Join us this Saturday!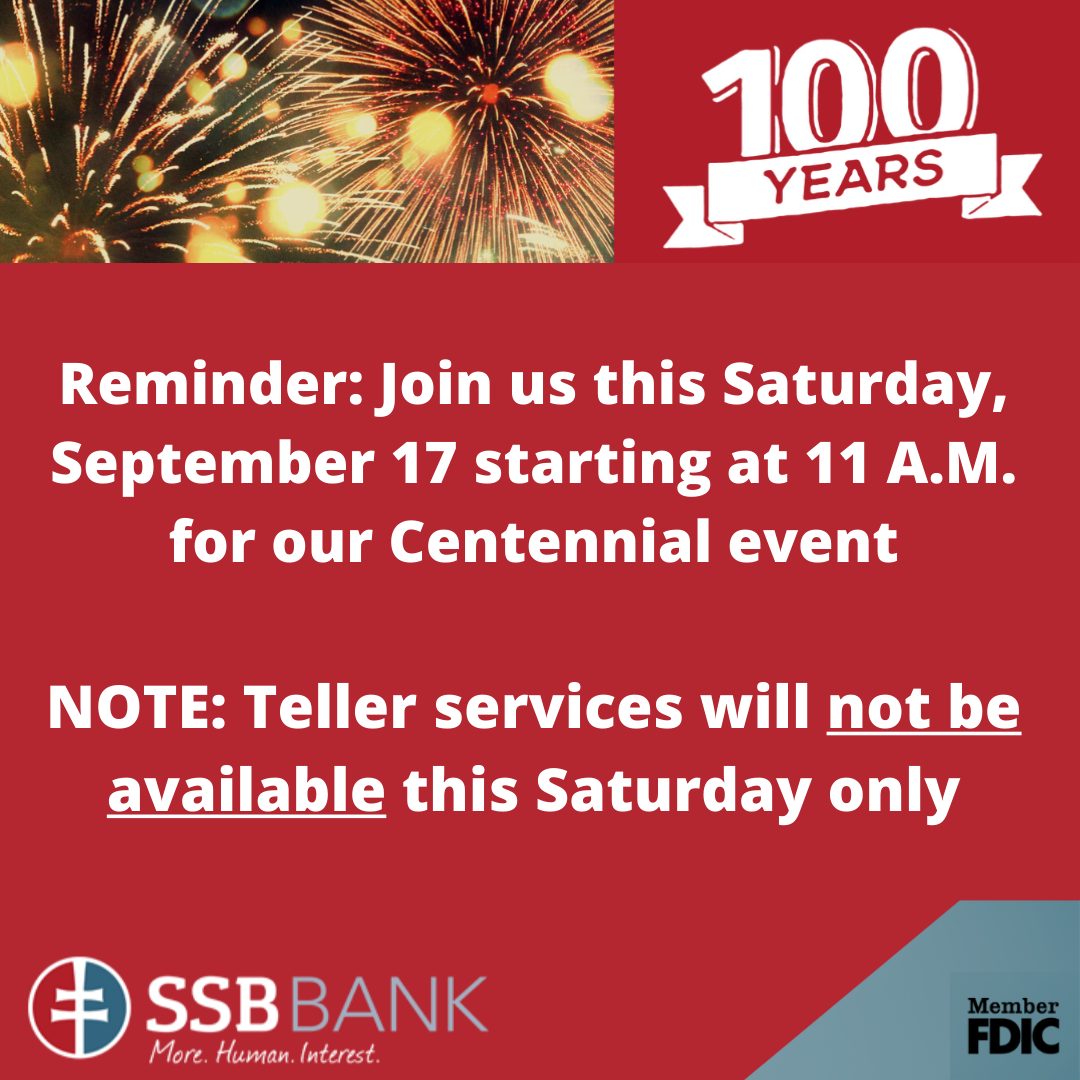 Our Centennial Celebration is right around the corner! Join us this Saturday, September 17 at our McCandless branch to celebrate 100 years of banking in the Pittsburgh community. Learn more:
ssbpgh.com/100-years
To show our appreciation, we are inviting our customers to a 100-year celebration event this Saturday from 11 A.M. - 4 P.M.
As an SSB customer, you, your families, businesses, and neighbors have helped us grow in the best way possible. We are thankful to have had the opportunity to serve you all throughout the years and build meaningful connections in the community.
We are excited to share this special celebration with you; fun for the whole family!