Christmas Club Seasonal Savings Account Offer


Did you know that in 2018, the average spend for the holidays was $1,100?
Whether you spent less or more than that national average, did you set aside funds to cover your holiday spending? Did you have a budget you were willing to spend? Did you find yourself stressing around the holidays, spending more money than anticipated on last minute gifts?
We have a savings product that can help take some weight off your shoulders (and pressure off your checking account) during the holiday season. Save yourself time, energy and stress by opening up our Christmas Club Account. Don't find yourself in the same position as in the past, stressing about overspending and taking a chunk out of your checking account. This account not only offers a competitive interest rate, but helps you establish productive and proactive saving habits for this typically costly time of year.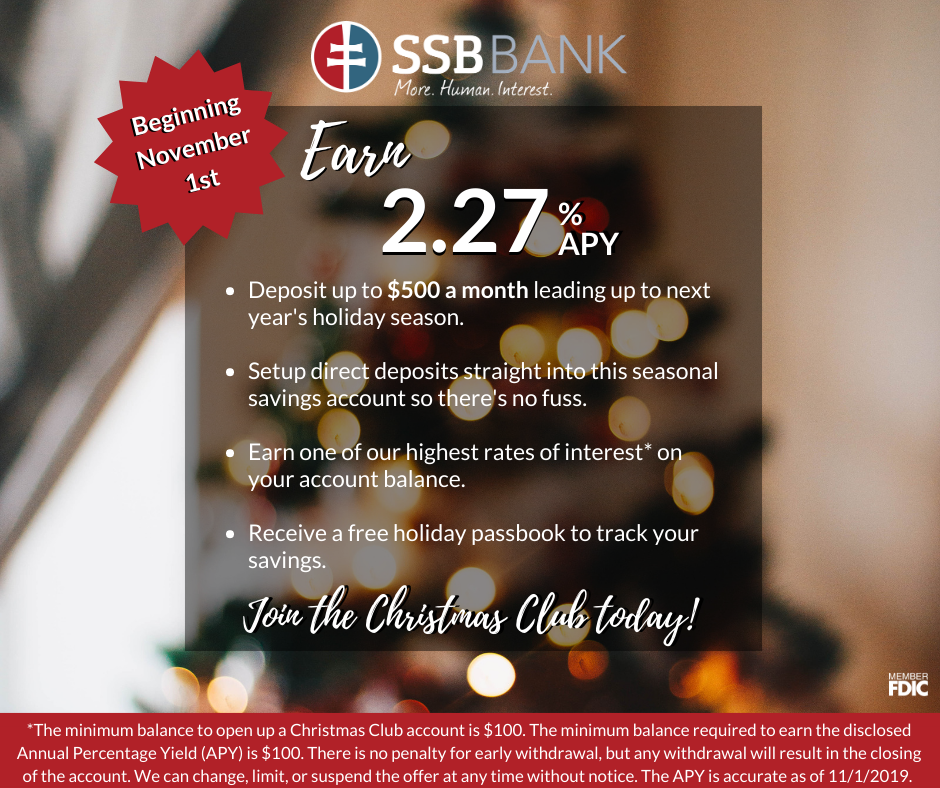 Learn how to take advantage of this competitive interest rate today!

---
Want to learn more about our bank products and services?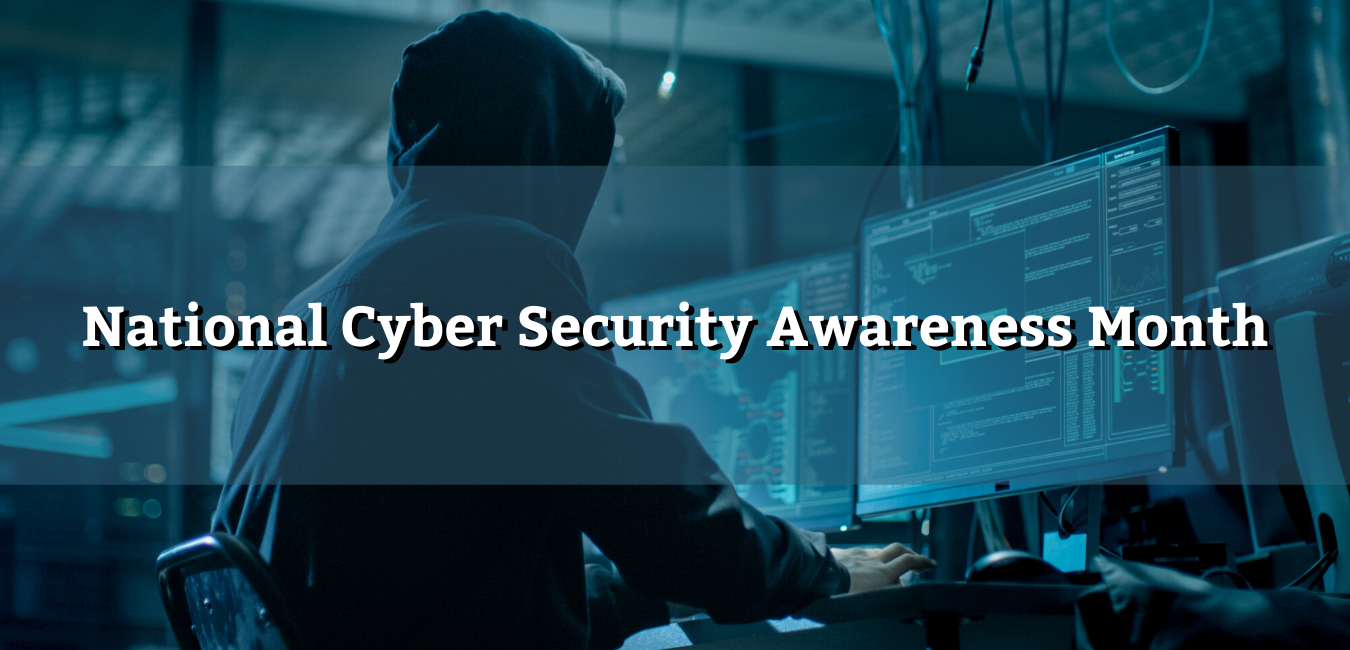 10/30/2019
In recognition of National Cybersecurity Month in October, SSB Bank and the Independent Community Bankers of America® (ICBA) are reminding consumers of our shared responsibility to practice strong cybersecurity habits while on the go, in the workplace and at home to avoid becoming victimized by a...Read More