Merchant Services for Pittsburgh Businesses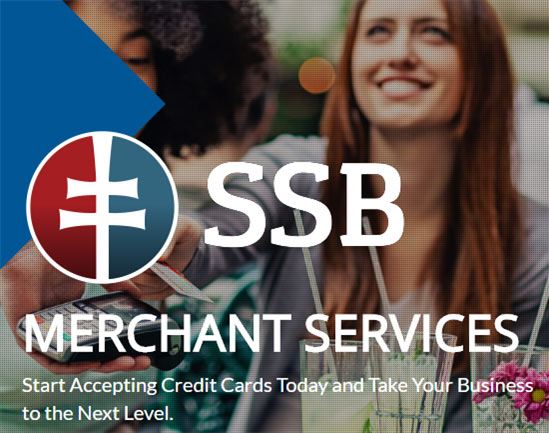 SSB Bank offers Merchant Services through Electronic Merchant Systems (EMS). As one of the largest providers of merchant processing services and electronic transactions, EMS has been helping businesses with various payment services since 1988. Now, we offer these powerful solutions to businesses in the Pittsburgh region.
Our solutions are tailored to your business to help you meet your goals for profit and growth. Our customizable applications are designed to support businesses of all types, including trouble-free payment processing for merchants, Point of Sale systems, credit & debit card processing, EMV & Apple Pay, mobile processing, gift & loyalty cards, web solutions & shopping carts, and customer services 24/7/365.
All EMS customers are eligible for SSB's business account benefits, including:
Free online banking
Free e-statements
Refunds on 100% of ATMs
Access to a night depository
Additional Merchant Services
Tablet-Based POS Systems
Check Services
PCI Compliance
Check Processing
Customer Support
Your business may be eligible for:

Payment Processing
Accept all major credit cards
Debit and check card processing
Improve cash flow
Minimize exposure to fraud loss

EMV & Apple Pay
Credit card POS terminals are simple and convenient. Our countertop systems handle EMV, Apple Pay, Android Pay, checks, gift cards and loyalty cards, including chip cards.

Mobile Processing
Accept payment wherever your business goes! You can accept payments by turning your mobile device into a complete credit card point of sale system.

Mobile Loyalty
Stay ahead of the curve. We offer a mobile loyalty platform called Flok, which supports geofencing, push messaging and social media.

Gift and Loyalty Cards
Gift and loyalty cards help you retain existing clients and acquire new ones. We produce customized cards to enhance your customer relationships.

EMS Insights
Keep track of the things that matter most to your business, like sales, social media and competitors. Insights help you manage your marketing and operations.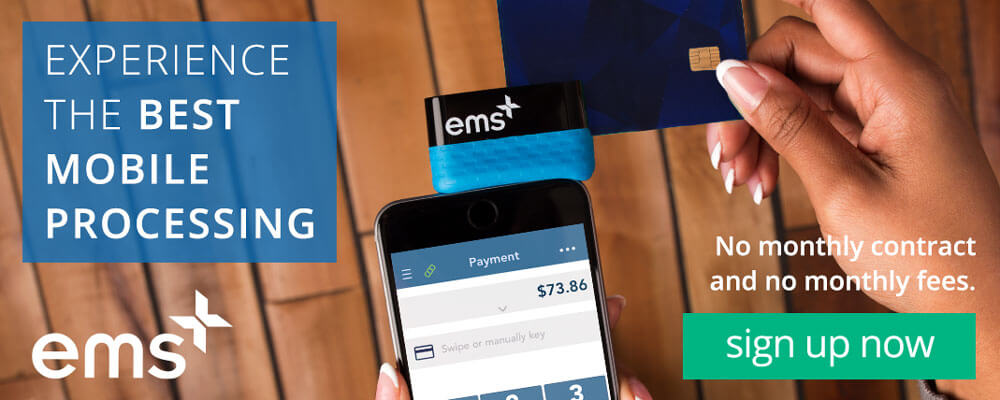 Credit Card Payment Solutions for Small Businesses
EMSplus
is the simplest and most cost-effective mobile payment solution for any type of business, big or small. This is the ideal solution for merchants that are not big enough yet for a full merchant services account (typically under $5,000/month).
How could Merchant Services help your business?
Get in touch with us today to discuss solutions designed to grow your business. You can also explore our other business banking and commercial loan options.