Humans of SSB: Aaron Shefler & DBA Trucking, Inc.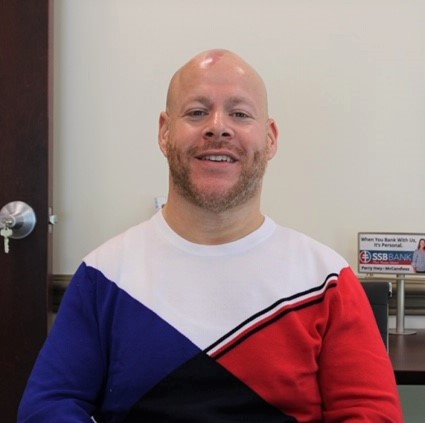 When you meet Aaron, one of the first things you'll learn is that there is so much more to him than meets the eye. At first glance, you may immediately assume his physical limitations, but the second you start talking business, those limitations quickly become an afterthought. Aaron is a true example of a man who lets his tenacity and his aspirations, not his disability, define him. As an adult with Cerebral Palsy, Aaron is no stranger to overcoming adversity. It's something he has battled his whole life. Now, as a successful entrepreneur, he is hoping to inspire others with disabilities as they work to achieve their dreams in business and in life.
Aaron Shefler, owner of Disabled but Able Trucking, Inc. (DBA Trucking) and, most recently, Steel City Hauling, LLC., has always aspired to be an entrepreneur. After graduating from Taylor Allderdice High School in 1994 and attending Duquesne University for Supply Chain Management and Logistics, he started his journey of entrepreneurship. Through his education and experiences in the field, he could see the potential in the industry and wanted to be a part of that future.
Aaron's relatively new journey in business started back in December of 2018. At that time, Aaron made the decision to start his first business, DBA Trucking, after watching his friends achieve success in their business within the industry. He believed that his best first step would be to form his own corporation under his friend's business, Appalachia Energy Partners. Through this partnership, he could purchase and lease his own equipment to them and have his trucks as part of their fleet.
With the structure in place, Aaron brought on six employees to drive each of the trucks in his fleet. The primary function of his fleet involves the shipment of sand to various fracking pads throughout the Ohio, West Virginia and Western Pennsylvania area. He deals primarily with gas and oil companies at the fracking sites, which requires a firm understanding of the needs of his customers to ensure he continues to secure contracts.
The biggest challenge since the business' inception was determining what pieces of equipment needed
to be purchased and would be most lucrative long term. Most of the equipment is specialized and as a result, can be costly. As a new business, he wanted to ensure that the purchases he made were going to provide a worthwhile return. Luckily, Aaron was able to rely on his contacts at Appalachia Energy Partners to help him decide how to make the "right" purchases for his business.
More than that, Aaron knew that a huge undertaking in the development of his business would involve gaining a deeper understanding of the business and daily operations to ensure efficiency of his staff and deliverables. He understood that for a business to be successful, you have to commit to learning the ins and outs from the bottom up. To do this. Aaron visited many sites and learned everything he needed to know about how his business plays a role in the fracking process. Not only has that helped him to educate his employees, but it helped him to control his environment as much as possible.
This level of dedication is no surprise, though. Success like his requires dedication, but for individuals, like Aaron, with a disability, learning how to do the things that many of us take for granted takes a special level of focus and effort all in itself. "It requires me to think about things in a different way; it helps me to use my mind more. Like, how am I going to put my socks on? How am I going to get in and out of this parking space? It's a challenge for me to be my best everyday. That's [why I] need to focus on my priorities and not what others are doing." That drive and focus has helped Aaron check things off of his wish list, including the addition of Steel City Hauling, LLC. to his empire.
With all of the challenges in starting a new business, there are memorable moments as well. One of Aaron's proudest moments was sending out his first invoice. "You work to get paid", says Shefler. "Yes, you get to meet people and go places. But when you start to make money, it's the absolute best feeling." In order to be successful, work has to be done and time needs to be put in to move forward. It is clear that Aaron is putting in the work and the time to ensure his business' continued success.
As far as future plans for Aaron's business, he has his mind set on expanding their offerings and diversifying the business, but not right away. He recognizes that establishing a strong foundation is essential before branching out to other areas. For example, right now their focus is primarily transporting sand to fracking sites, but he would love to purchase dump trucks to get into transporting solids to and from drilling sites in the future. "There is definitely room to grow in that area, but it will require additional contracts before that happens", claims Shefler.
Aaron is all about taking things one step at a time and having a strategic plan for future growth and success. "If you recognize the demand [of the industry you're jumping into] and determine how you can supply [that demand], you will be successful. Ideas are great, but you have to determine a thought-out, strategic plan." Additionally, Aaron believes that success in business, and in life, is all about continuing to grind and never give up.
"As long as you continue to fight, you are always going to win. The second you give up the fight, you lose. Everyday you have to think about what you want out of life and you have to pursue it. You have to keep everything in perspective, and that's what having a disability has done for me. I may not be able to dunk a basketball, but I can still hit a home run in business." I think we can all agree that Aaron's fearlessness will surely lead his businesses in the right direction. More so, I think there will be many people reading this, disabled or not, that will have someone in business to look up to.
If you'd like to be featured as part of our Humans of SSB project, please reach out to our Director of Marketing, Jessica Merolillo.
---
More Like This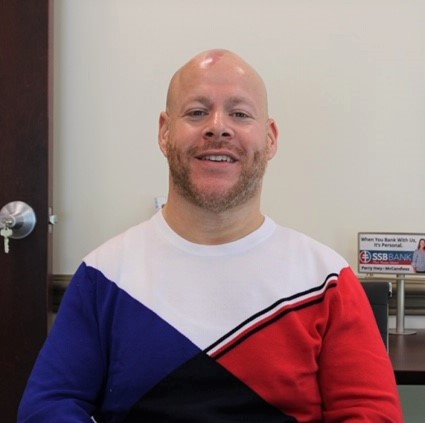 3/4/2020
When you meet Aaron, one of the first things you'll learn is that there is so much more to him than meets the eye. At first glance, you may immediately assume his physical limitations, but the second you start talking business, those limitations quickly become an afterthought. Aaron is a true...Read More