SSB's staff is here to help with all your banking needs. As a longstanding, local business in the Pittsburgh area, we have continued to prove our dedication and investment to the city of Pittsburgh. Unlike some of the national competitors, like Bank of America and Chase Bank, that continue to pop up throughout the city, our local roots make us more knowledgeable about the true needs of our customers.
What Can We Help You With Today?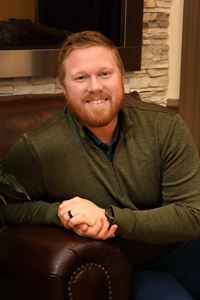 Peter F Stires
Vice President - Commercial Lending
McCandless Branch
Hometown: Somerville, NJ
Years in Banking: 15 years
Year Hired at SSB Bank: 2018
Background Education and Experience:
Pete started his career in banking in 2003 as a branch teller at Somerset Valley Bank in Somerville, NJ. He worked in many different capacities at the bank over a five year period before moving on to Modspace as a sales representative both inside and outside of the office. After spending two years there, he made his way back to banking as a platform banker at the Sewickley Branch of Citizens Bank. During his tenure at Citizens Bank, Pete had a handful of unique opportunities. He took over as Teller Manager at a struggling branch at the request of his Regional Manager, worked in a credit analyst position in the back office, and was promoted three times all in a three and a half year span. It was during that time he also finished his Bachelor of Science in Organizational Leadership and Professional Communication degree at Duquesne University (2013).
Shortly thereafter, an opportunity arose at EQT Corporation as a credit analyst which led him to switch companies. The experience at EQT was both an education and realization that I was in the right profession but wrong company. After two years with EQT, he met with SSB Bank and the management team, and decided it was the right fit. He has been growing with the company ever since his start in early 2018, recently accepting a position as Vice President of Commercial Lending.
One word you would use to describe SSB Bank: Family
Your favorite aspect of your day-to-day work at SSB Bank: Nothing is redundant.
Your favorite quote or mantra: "You miss 100% of the shots you don't take – Wayne Gretzky" – Michael Scott
Organizations or Causes I Support: Wounded Warrior Project
Office (412) 837-6955
Email