SSB's staff is here to help with all your banking needs. As a longstanding, local business in the Pittsburgh area, we have continued to prove our dedication and investment to the city of Pittsburgh. Unlike some of the national competitors, like Bank of America and Chase Bank, that continue to pop up throughout the city, our local roots make us more knowledgeable about the true needs of our customers.
What Can We Help You With Today?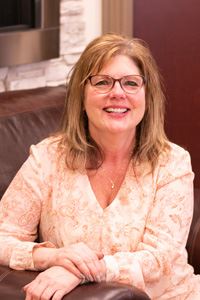 Pamela Riley
Bank Teller - McCandless
McCandless Branch
Hometown: Pittsburgh, PA
Years in Banking: 14 years
Years at SSB Bank: March 2021
Background Education and Experience: I am proud of many things in my life but nothing beats being a mom!
One word you would use to describe SSB Bank: AMAZING
Your favorite aspect of your day-to-day work at SSB Bank: The support and patience of my colleagues.
Your favorite quote or mantra: "The next best thing you can do is the right thing." - Theodore Roosevelt
Organizations or Causes I Support: Young Adult Cancer Survivors (My daughter is a cancer survivor)
Office (412) 837-6955
Email