SSB's staff is here to help with all your banking needs. As a longstanding, local business in the Pittsburgh area, we have continued to prove our dedication and investment to the city of Pittsburgh. Unlike some of the national competitors, like Bank of America and Chase Bank, that continue to pop up throughout the city, our local roots make us more knowledgeable about the true needs of our customers.
What Can We Help You With Today?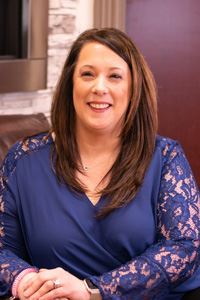 Melissa Lesko
Mortgage Loan Underwriter
McCandless Branch
Hometown: Waynesburg, PA
Years in Banking: 17 years
Years at SSB Bank: First Year
Background Education: BS Business Administration – Duquesne University
One word you would use to describe SSB Bank: Caring
Your favorite aspect of your day-to-day work at SSB Bank: The individual attention each customer receives. They are not just a number or another file they are the people of this community.
Your favorite quote or mantra: "I've learned that people with forget what you said, people will forget what you did, but people will never forget how you make them feel." – Maya Angelou
Organizations or Causes I Support: Bridge to Home Animal Rescue, Leukemia & Lymphoma Association, Avonworth Athletic Association
Office (412) 837-6955
Email