SSB's staff is here to help with all your banking needs. As a longstanding, local business in the Pittsburgh area, we have continued to prove our dedication and investment to the city of Pittsburgh. Unlike some of the national competitors, like Bank of America and Chase Bank, that continue to pop up throughout the city, our local roots make us more knowledgeable about the true needs of our customers.
What Can We Help You With Today?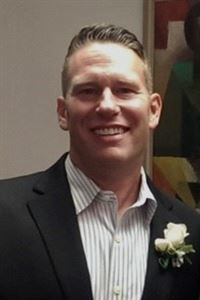 J. Daniel Moon
President/CEO
McCandless Branch
J. Daniel Moon, IV has served as President, Chief Executive Officer and Chief Financial Officer of SSB Bank since 2009. Previously, he served as President and Chief Executive Officer of two other financial institutions in Pittsburgh and the surrounding area. He has worked in the banking and financial services industry for over 25 years. In addition, he has been involved in various community activities, including having served on the boards of various for-profit and non-profit organizations. He earned a Bachelor's Degree in Finance from Robert Morris University and an MBA from Waynesburg University. Mr. Moon's extensive knowledge of the banking industry and strong leadership skills provide SSB Bank with invaluable insight and guidance into the business and regulatory requirements of today's banking environment.
Office (412) 837-6955
Email