SSB's staff is here to help with all your banking needs. As a longstanding, local business in the Pittsburgh area, we have continued to prove our dedication and investment to the city of Pittsburgh. Unlike some of the national competitors, like Bank of America and Chase Bank, that continue to pop up throughout the city, our local roots make us more knowledgeable about the true needs of our customers.
What Can We Help You With Today?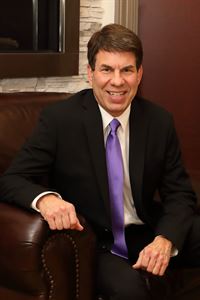 Bernie M. Simons, M.D.
Chairman of the Board
McCandless Branch
Bernie M. Simons, M.D. has worked as a physician specializing in family practice for over 20 years. He is employed by Allegheny Health Network, an integrated health care delivery network. Dr. Simons assists the board of directors in understanding its fiduciary duties and leads the board of directors in shaping and overseeing policy and product development and risk assessment.
Office (412) 837-6955
Email