SSB Receives Community Reinvestment Act Award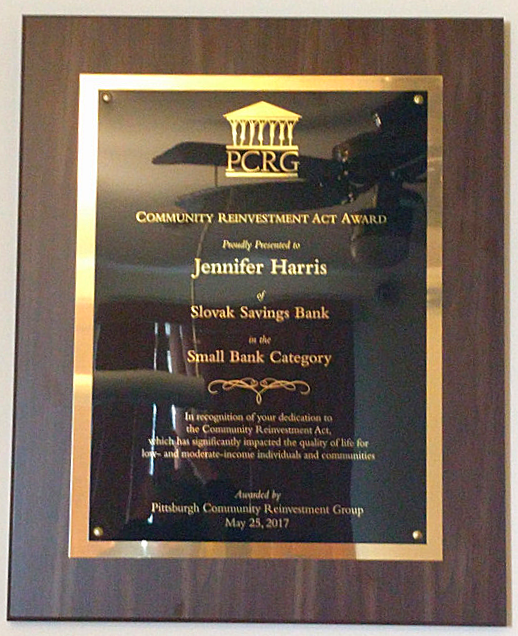 SSB Bank's Jennifer Harris was presented with the 2017 Community Reinvestment Act Award in the Small Bank Category, in recognition of her dedication to the Community Reinvestment Act.
The Community Reinvestment Act is a United States federal law designed to encourage commercial banks and savings associations to help meet the needs of borrowers in all segments of their communities, including low- and moderate-income neighborhoods.
The award is presented by PCRG (Pittsburgh Community Reinvestment Group) - a coalition of leaders in the Pittsburgh community who are advocates for economic justice and equitable resources to revitalize the Pittsburgh region.
PCRG gives Community Reinvestment Act Awards to community bankers who go above and beyond in their daily work and in their service to the Greater Pittsburgh area, specifically for low- and moderate-income individuals and communities.
The award was presented at a ceremony on May 25, 2017.