SSB Continues Partnership with Variety: Big Smiles as a Result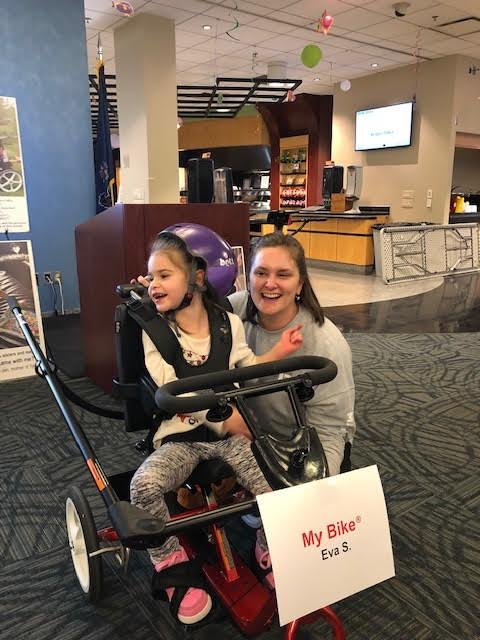 SSB continued its partnership with
Variety - The Children's Charity
again this year to bring big smiles to a local family. SSB's Dan Moon, Ben Contrucci, Margie Glassbrenner and Pete Stires had the privilege of presenting six-year-old Eva and her mother (on behalf of the entire SSB staff) with an adaptive bicycle.
The Ross Township duo were all smiles to receive the bike (see picture). Eva's Mother said, "We're looking forward to riding bikes as a family."
SSB was able to make this donation possible by the generosity of their staff for "Jean Day" contributions. The staff simply makes a financial contribution to wear jeans on selected days throughout the year. This money accrues throughout the year and is then distributed to a selected child found through Variety.
Variety - The Children's Charity
enables children with disabilities to live life to the fullest with a focus on mobility, communication, and social inclusion through their three programs: My Bike, My Stroller and My Voice.