SSB Bank Sponsors Lincoln Photography Exhibit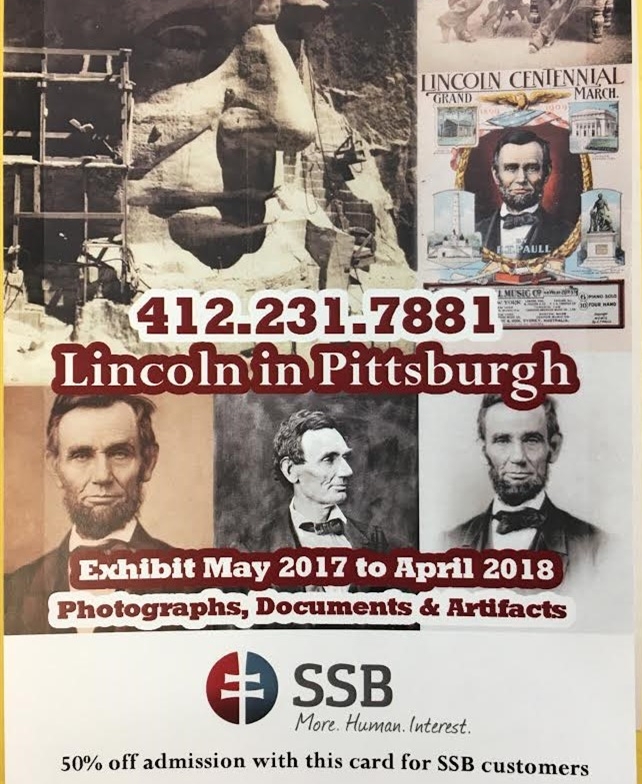 SSB Bank is proud to sponsor the Photo Antiquities: Lincoln in Pittsburgh exhibit, running from May 2017 through April 2018.
The exhibit features photographs, documents, and artifacts of Abraham Lincoln's life and presidency. The rare, authentic and vintage collection includes a showing of Lincoln's Life Mask, taken just two months before his assassination. The exhibit will change throughout the entire year based on the loan time of the different artifacts that are showcased alongside the framed pictures.
Cost for admission is $10 for adults, $8 for senior citizens and children five to 11 years old are free. SSB Bank customers receive 50% off admission with a card you can pick up at our Northside location!
The collection is displayed at 531 East Ohio Street, Pittsburgh PA 15212.
For more information, contact Photo Antiquities at 412-231-7881.