SSB Bank Proudly Sponsors Boy Scouts of America Troop 83's Annual Craft Show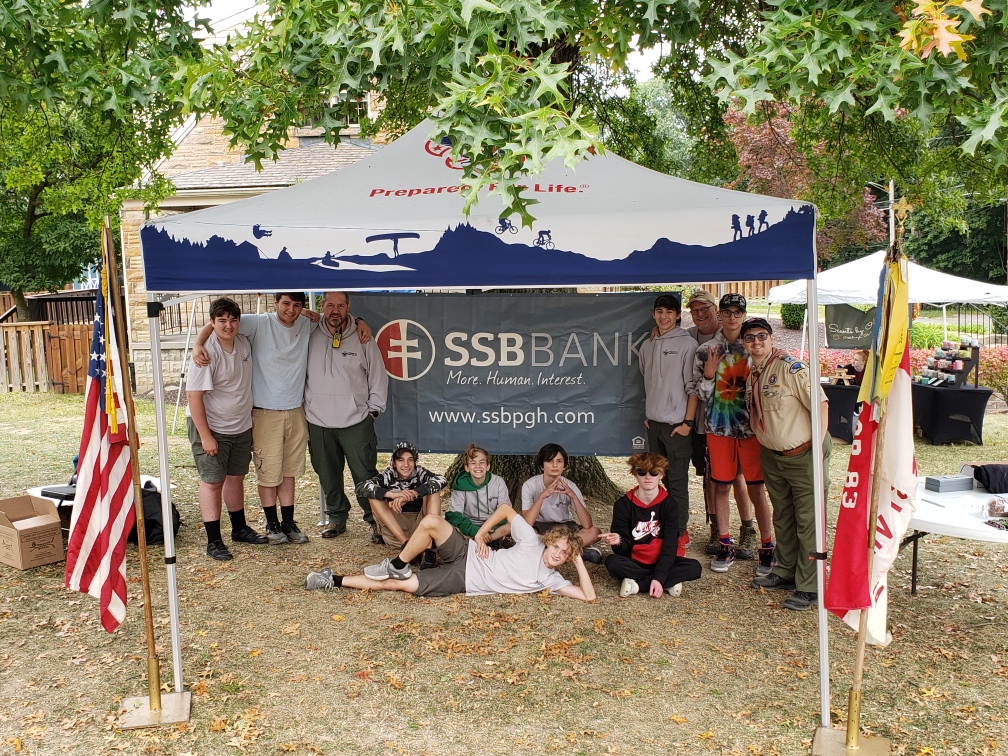 At SSB Bank, we take great pride in being an active part of our McCandless and North Side communities. We're committed to supporting community events and organizations that make a positive impact. Recently, we had the pleasure of sponsoring the Boy Scouts of America Troop 83's annual Craft and Vendor Show, an event that truly embodies the spirit of community and creativity.

The Boy Scouts of America, Troop 83, provides boys with essential life skills, leadership opportunities, and a sense of responsibility. To help fund their activities, the troop hosts an annual Craft and Vendor Show. This year's event, hosted at the West View United Methodist Church, brought together local crafters and small business owners who offer an array of handmade products. These talented artisans donate a fee to set up booths to sell their unique items, from wreaths and floral arrangements to soaps and other handcrafted products.

The Craft and Vendor Show not only provides a platform for local crafters and business owners to showcase their creations but also serves as a valuable fundraiser for Troop 83. The proceeds from this event go towards supporting the troop's activities in the community, allowing them to continue taking part in exciting skill-building opportunities and projects.

We're delighted to have been a part of this event, and we extend our heartfelt thanks to Troop 83 for the opportunity to contribute to such a fantastic event. We look forward to many more years of collaboration and support. At SSB Bank, we're not just a bank; we're a partner in your community's growth and success.