SSB Bank Partners with FHLB on Grant Supporting Behavioral Health Services

As an active member of FHLBank of Pittsburgh, we do our best to maximize our partnership not only through our lending efforts, but by finding ways to work together through their community product offerings. One product we are proud to support this year, in addition to First Front Door, is the Home4Good Grant program.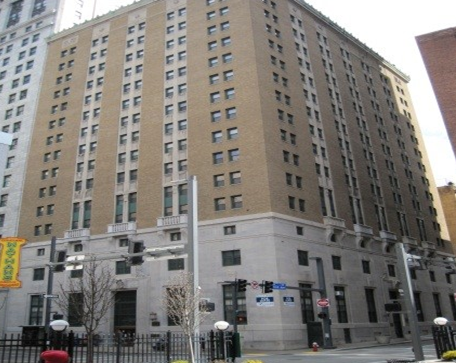 Home4Good is a unique partnership between FHLBank Pittsburgh and the state housing finance agencies (HFAs) in Delaware, Pennsylvania, and West Virginia. It provides grants to fund activities, programs and services that aid the prevention and diversion of homelessness. Funding is offered annually, with awards for funding announced in December each year. This year, Home4Good is providing more than $7 million ($4.5 million in funding for Pennsylvania, specifically). These funds often support innovative solutions that might not be addressed by traditional funding sources, which makes their impact even more meaningful.
There is a long list of FHLBPittsburgh members interested in being co-applicants of Home4Good opportunities each year. This year, SSB Bank, along with four other members, served as co-applicants with Allegheny County's Community Human Services (CHS) to expand their reach within the Pittsburgh community. SSB Bank assisted in funding a $100,000 grant that allowed CHS to double it's outreach to individuals who are struggling with homelessness and behavioral health disorders in our communities. Along with it's traditional affordable housing services, CHS provided behavioral health assessments, medication management and psychiatric services to those impacted by homelessness with the help of this grant.
SSB Bank takes pride in partnering with other local community organizations to make a difference in their own backyards, especially through unique opportunities such as this. The only way to strengthen the community is to keep things local and invest in those that need it the most. This is a great example of that!
To read the full article, as featured on FHLBank Pittsburgh's website, click here.
For more information on SSB Bank's Community Initiatives, visit our Community Connection page.