SSB Bank Participates in Allegheny YMCA's Christmas Angel Tree Program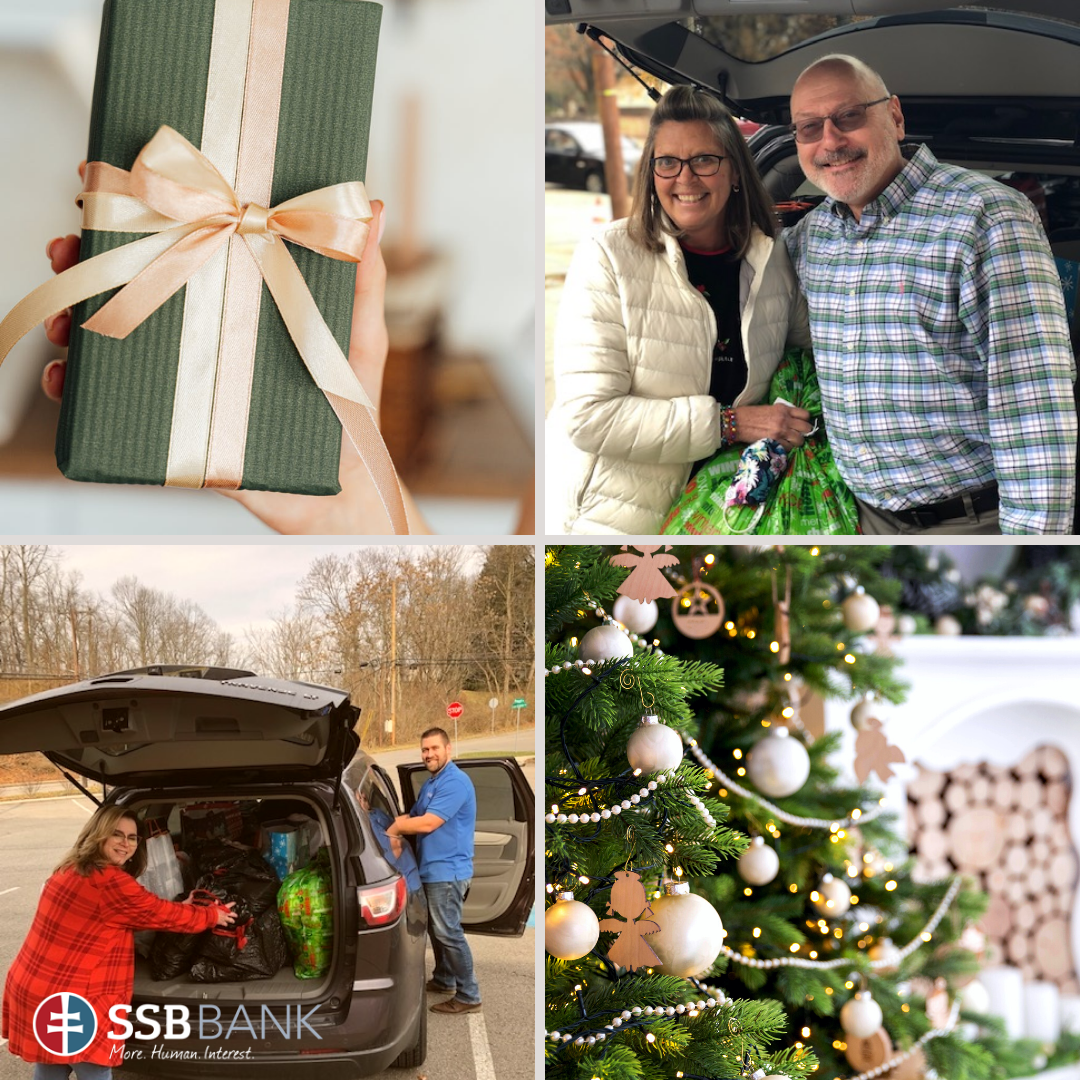 SSB Bank is getting into the holiday spirit!
The holiday season is a time for festivities, treats, and of course, gifts. However, we understand for some families this is not always possible and we're on a mission to help fix that in the Pittsburgh community.
SSB Bank is proud to participate in Allegheny YMCA's Christmas Angel Tree program each year to spread joy and cheer. This special program helps provide deserving families with toys and clothing so their children can wake up with gifts under their Christmas tree.
This year our team loaded up a vehicle with gifts for 22 children and delivered them to the YMCA to help make Christmas morning a little brighter. Pictured in the upper-right photo is YMCA Executive Director Bill Pricener accepting the donated gifts from SSB Bank Employee Margie Glassbrenner. He acknowledged that the kindness and generosity of SSB Bank exceeds his expectations year after year.
We are delighted to help put a smile on a child's face for Christmas be there for our community.