SSB Bank Bids Farewell to Long Time Employee Sueanne Stephans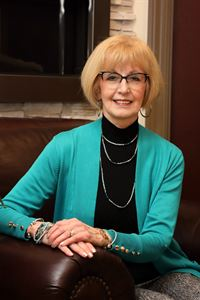 We extend our best wishes to Sueanne Stephans, who is retiring from SSB Bank March 4.
Suanne has been an esteemed employee of the bank for 25 years working as a Teller Supervisor/Retail Banking Officer at the McCandless Branch. Her favorite part about working at the bank throughout the years is seeing familiar friends and coworkers. She is a Pittsburgh native and lives by the mantra "life is short, pray and laugh."
Her hard work and dedication have truly helped our banking family grow and she will be greatly missed. It's been a pleasure working with Sueanne, and it's an honor to help her celebrate her retirement. Congratulations from SSB Bank!