Construction Update for New McCandless Location
Update (August 2017): Our new location is now open! Come visit us at 8700 Perry Highway!
The development of our newest location is underway! Our McCandless bank branch is anticipated to begin serving the North Hills community in late summer or early fall of 2017.
The North Hills branch will have all the amenities of a modern bank, including a two-car drive-through with an ATM for easy and convenient deposits and withdrawals. The drive-through will be located on the right-hand side of the building, where you can see scaffolding in the photo above.
In keeping with the tradition of SSB Bank, our new branch location is a merger of old and new. We purchased the lot along Perry Highway in December 2015. This lot was the site of a family restaraunt, but the building had been vacant for years. Instead of completely demolishing the restauraunt, we decided to merge it with a new addition to the property.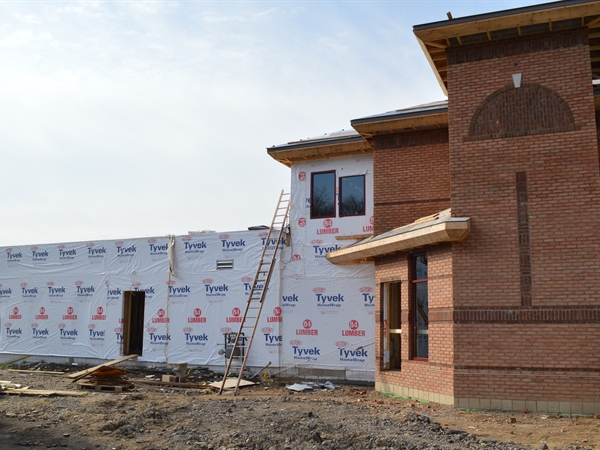 In the photo above, you can see that we opted to preserve the structure of the original building, on the left. The new extenstion of the building, which will face Perry Highway, is the brick section on the right. This new addition will serve as our main entrance, and is where our lobby area and tellers will be located.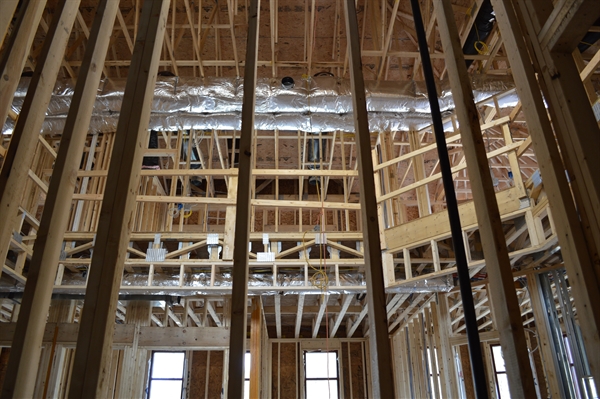 The framework for the interior is being built out this spring. The main lobby area will have two floors, with high ceilings to create an open and welcoming environment.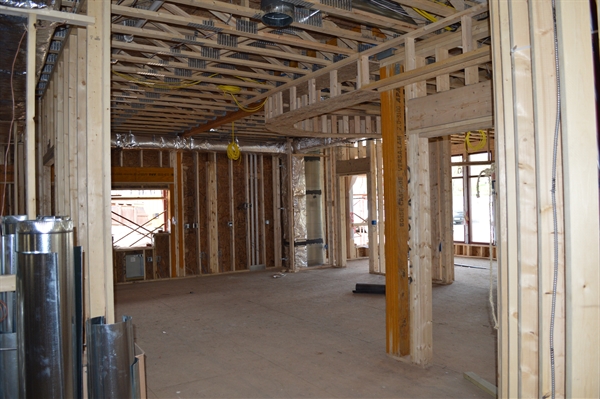 The rear of the building will house our offices. This is where we will be meeting with consumer and business clients about opening new savings and checking accounts, applying for mortgages and loans, and more.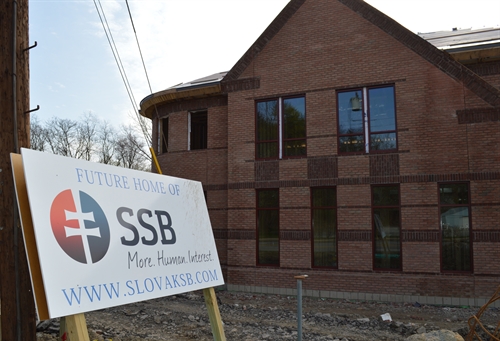 The construction is going smoothly, and we expect the McCandless branch to be an excellent complement to our Northside location, which will remain fully opertational. We look forward to expanding our service with the opening of this new branch.