5 Reasons to Open a Savings Account Before the Holiday Season

The new year usually triggers a reactive response from individuals who have gone a little off track for the last few weeks of the year. It is historically a time for "clean slate" mentalities and "new you" initiatives. Although most of us have the best of intentions, reactive responses often set us up for failure.
In some cases, people spend weeks leading up to the new year digging themselves into deeper, larger holes, especially with their finances. 2020 is the year things can be different, and it can start right now. It is time to stop carelessly managing our finances and put a plan into place that will put you financially at ease.
One easy step to doing so is by opening a savings account and start saving each month. Although many of us setup our contributions to things like retirement, debt pay-offs and bills, we often forget about the expected (and unexpected) costly situations that are likely to occur year after year. Most of those, including vacations, holidays and even car troubles, can "break the bank" if we haven't planned accordingly to cover those costs. They can also put us into debt if we aren't careful.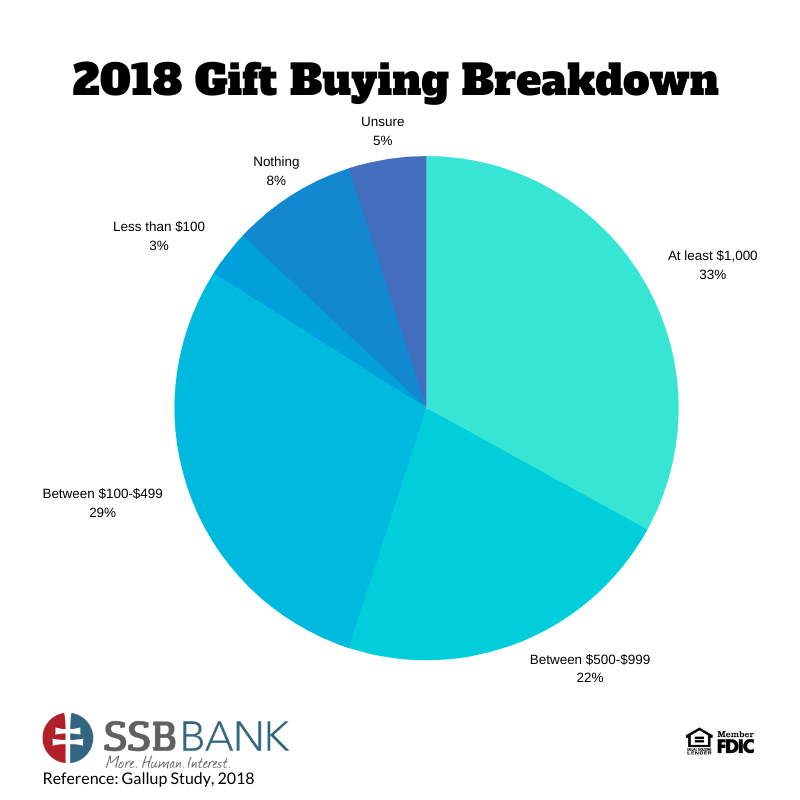 Beginning around Thanksgiving, industry experts expect the average American to spend $920 per person on holiday gifts, up from $885 in 2018 and reaching a total of more than $1 trillion in holiday spending. Additionally, 33% of those surveyed in 2018 spent at least $1,000 (see 2018 Gift Buying Breakdown figure). Clearly, this time of the year is costly, which we all know and expect. Why not plan accordingly with something like a holiday savings account at the least?
Here are the five reasons to open a savings account now (and actually use it) to establish a strong financial foundation for the new year:
Opening a savings account will help to establish and reinforce good saving habits. Action speaks louder than words in almost every situation. Instead of saying you will start saving, start doing it. By establishing the routine of saving as a necessity rather than a possibility, you are making your finances a priority. You will be less likely to write it off as something you can do next month or next year, but rather something that needs to be done for your financial well-being.
Choosing the right savings account could help you earn more money. If you choose the right product or service, you could earn additional cash for tucking away your savings for an extended period of time. For example, our Christmas Club account (our seasonal savings account) helps individuals save for their holiday spend a year in advance. By putting something as small as $50 a month, you can accrue interest on your money all the while saving for the holiday season.
Having funds in your savings account will keep you from acquiring additional debts. When we go to spend on things like vacations, large ticket items, or even unexpected situations, we have to turn to credit cards if we don't have the money set aside. By setting aside a certain amount of money each month, you give yourself options. Credit card use doesn't become a necessity.
Establishing a savings account can alleviate stress. With the holidays providing their own set of stresses, there is no need to add to it with unplanned financial strain. When you are spending money with no wiggle room, you set yourself up for a stressful situation. Don't put additional burdens on your shoulders. Plan ahead.
Automating your savings will do more than save you money, it will save you time. It may just seem like a few minutes of your day, but those minutes add up. By automating your savings, you are leaving time for other things that are a necessity in your daily routine. It will be one less thing you "need" to remember to do because you can "set it and forget it".
By taking the necessary steps to open a savings account, setup your automatic payments and maintain a healthy account balance leading into the new year, you are setting yourself up for financial success. Don't find yourself in the same position as years past, setting goals without the necessary plans, habits and resources in place. If you get yourself in the right frame of mind to make saving and budgeting a priority during the holiday season, you will come out further ahead before the year ends and the next begins.
SSB is here as a financial resource with the tools, services and experts available to help you reach your goals. Whether it is through our savings account or lending products with competitive interest rates, we have an option for almost any situation. To learn more about our savings and loan products, educate yourself on our current interest rates or talk with one of our staff, submit a contact form below.

---


More Content Like This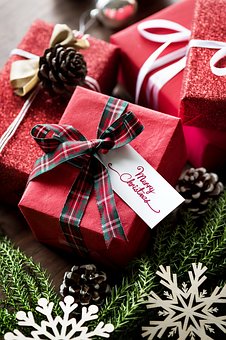 11/25/2020
Americans, in general, have a desire to save more. The problem? "Savings is America's Achilles heel", says Greg McBride, Senior Vice President and Chief Financial Analyst at Bankrate.com. They need more help managing their money. Financial institutions can do more to provide products and features...Read More