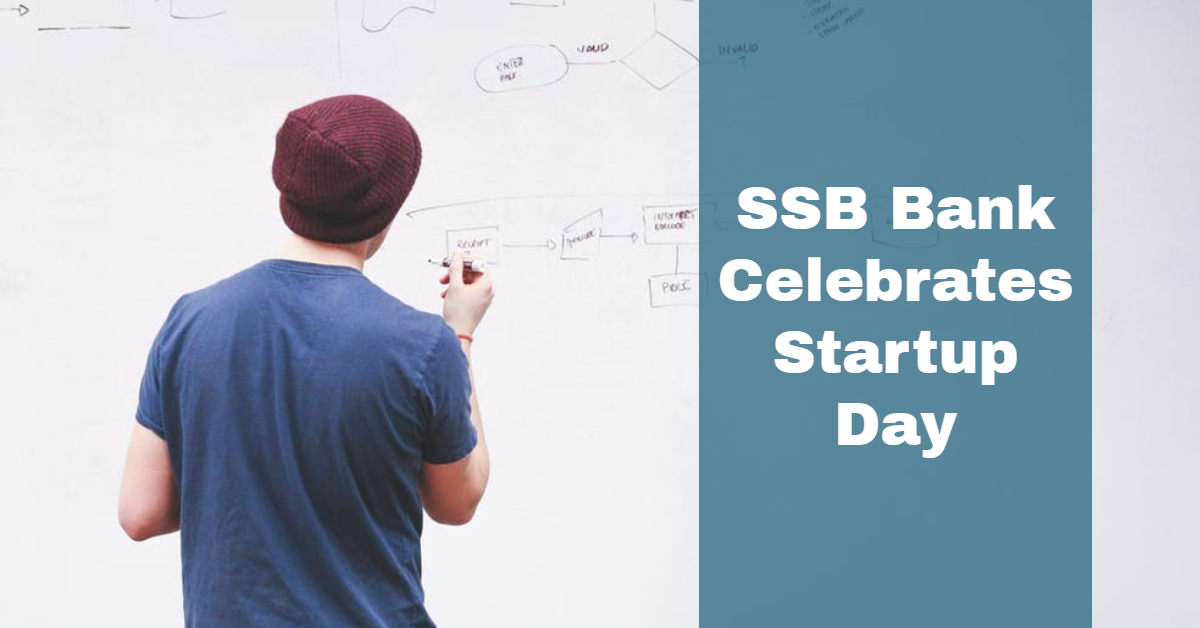 Today, on National Startup Day, SSB Bank wants to acknowledge the exciting and innovative new businesses in Western PA. 2017 was a record year for our local startup scene, with over $687 million in investment. 2018 is likely to end even higher.
"Small businesses and startups power the undercurrents of any city, helping bring new ideas and talent into the community," says Andy Chan, CEO of med-tech startup VIT Initiative. He started his company with several Carnegie Mellon students and incubated the concept at AlphaLab Gear. "Pittsburgh has made the transition from a heavy steel and blue collared workforce into a modern day, tech- and medicine-heavy ecosystem with an explosion of startups into the scene."
Here are the biggest ways this surge of startups has impacted Pittsburgh.
Support for Local Economy
Whether a startup has millions in funding or not, it's still supporting Pittsburgh's economy. Every job that is created is a boost to our region's stability and growth.
Startups also mean that young local talent has a reason to stick around in Pittsburgh. Many new businesses are even attracting talent from other cities, making us competitive with other tech-hub cities.
"Talent coming out of local colleges like Pitt and CMU used to leave the city to pursue greater opportunities elsewhere," explains Chan, "but [they are] now starting to stay with the expansion of new investments in technology. [T]he tides are quickly turning to helping nurture startups with organizations like Innovation Works, Alphalab, Ascender, Pittsburgh Tech Council and more."
Problem Solving
Not all startups are tech-centric. Many new businesses are focused on concepts like social justice, accessibility, health, and sustainability. Events like UpPrize and Social Justice Innovation Weekend invite community members to pitch a concept for how to make Pittsburgh - and the world - a better place. Winners receive funding to turn their ideas into reality.
Pittsburgh's culture of innovation makes these kinds of events possible, as organizations recognize that one new idea can make a world of difference.
Pride in the Community
SSB Bank has been with Pittsburgh since 1922. We've seen the rise and fall of the steel industries, the recession, and the renaissance. We've seen Pittsburgh at its best and at its worst. You can trust us when we say... Pittsburgh is doing great right now!
"Startups are catalysts for change and Pittsburgh is a community that has always believed in pushing the boundaries of possibility," says Nicholas Wilson, CEO at ANGLR, a Pittsburgh-based fishing tech startup.
With all of the national press about Pittsburgh's startup scene, it's impossible not to be proud of what our city has accomplished. We're grateful to the brilliant minds who have chosen Pittsburgh as the home for their startups. We're grateful to the small-business owners who have taken a chance and started from scratch in Pittsburgh. And we're grateful to all of the businesses - large and small, old and new - who have contributed to the vibrancy and vitality of our beautiful city.
SSB Bank will continue to support the great people and businesses that make Pittsburgh thrive.