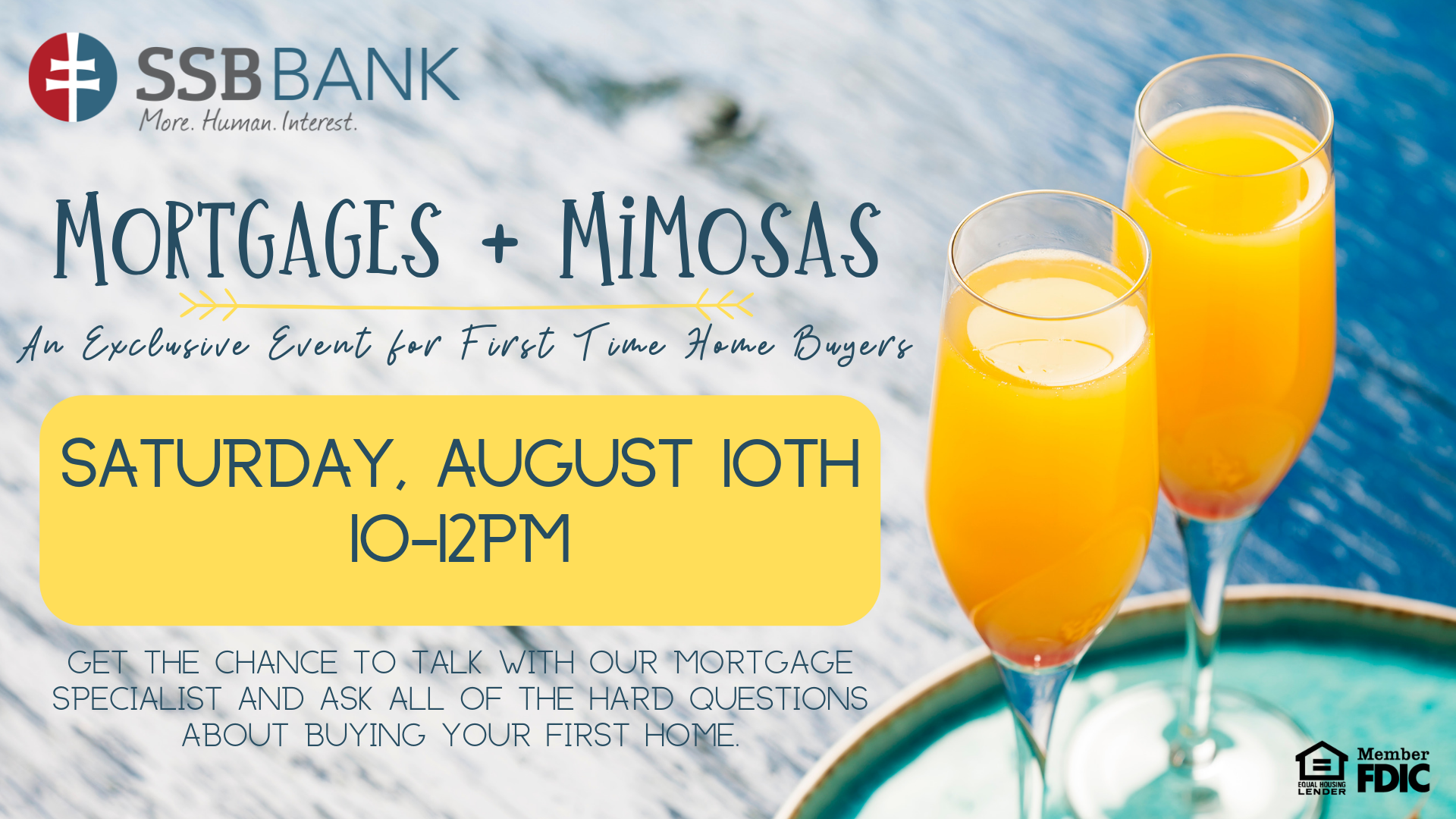 If you are a first time home buyer, the house hunting (and house purchasing) process can be daunting. Most often, you have questions but you aren't sure who to go to for answers. Although you have Google and relying on other people who have gone through the process, buying a house is a huge investment! You want to be sure that you are getting the correct answers, and the only way to ensure that is to talk to a professional.
At SSB Bank, we have a team of mortgage specialists who are knowledgeable of the ins and outs to the home buying process. From the basics of what you need to apply for a mortgage, to what to expect at closing, we have it all covered.
Mortgages + Mimosas is an exclusive event for first time home buyers, allowing you to talk with our mortgage specialists over drinks and breakfast. It will give you the opportunity to ask all the hard questions about the home buying process and you will not only leave with answers but some free resources as well.
Spots for the event are limited, so fill out the form below or
call our branch
to reserve your spot today!