Humans of SSB: Jaison Kelly, WPK Holdings Company
Jaison Kelly is a man with many passions and interests. He has utilized his brand, WPK Holdings Company, to help him branch out and broaden his professional journey over the last few years, taking him from small side businesses to running a handful of successful full-time ventures. For Jaison, the options are endless and you can tell just by talking with him that he has the drive and motivation to take on whatever opportunities come his way.
Prior to running a handful of successful business ventures, Jaison Kelly began his career in the car business almost 18 years ago. Originally, he started wholesaling within some of his own smaller businesses when he was in his early 20's. This eventually transitioned into working with larger dealer groups in the area to gain experience in the field. As can be expected, especially with sales in the automotive industry, working for a larger company can equate to long, stressful and inflexible hours. Jaison realized, after some time, that he needed to venture out and start some of his own businesses so that he could live the life he intended without the unnecessary stress and grind of working for someone else. He knew that by opening his own business he could dictate his own schedule, provide for his family, and expand his passions and interests the way he envisioned without being boxed into someone else's plan. With that, he opened a car lot this past year and set his sights on real estate, focusing primarily on property renovations and restorations. This is just the beginning, though. Jaison's company, WPK Holdings, is looking to continue to take on new adventures and opportunities. He is currently looking at acquiring a limousine company, hoping to get into food trucks… the options are endless. Overall, he just wanted to continue to grow and expand a variety of companies under this one brand.
With someone as involved as Jaison, there are many surprising moments that come up throughout the journey of opening your own business(es). For him, the quick growth of the car lot has been the most surprising. With a deep passion in the automobile industry, Jaison takes pride in this business flourishing as quickly as it has since it's opening only a year ago. He mentions that the growth came solely from appointment-based planning, utilizing social media platforms and other digital means to market his business. From those outlets, he is answering handfuls of leads every day, putting him in a position where he is already outgrowing his current Sharpsburg location and looking to expand to another location. Ultimately, he would love to move out to the North Hills, but it's all about the right location. Regardless, his hard work is paying off and his business is flourishing, which couldn't make him happier.
With that, there can be many challenges of owning a business, let alone multiple businesses. The biggest challenge that Jaison battles most frequently is the lack of time and balancing his time between work, family and other non-profit and volunteer ventures. Without a doubt, his kids and family are his main priority, which is why he delved into owning his own business in the first place. Being a dad like Jaison, who is deeply involved and focused on his family, it takes a lot of flexibility and adjustments to allow for his business to continue to grow through it all. Currently, he is running his car lot with the help of a small staff and by taking appointments only. At times, that can make appointment scheduling a tedious process. Summer is the most difficult when it comes to balancing family and work, as his kids are out of school. But as always, Jaison has figured a way to balance it all. He created a daycare room at work where his kids can play, allowing him the ability to bring the kids with him, manage appointments, and show the kids the "business side" of their dad's life. Believe it or not, this has resulted in his kids taking any opportunity they can to help dad sell cars! They love to help.
Among the many hats he wears, Jaison is also actively involved in the school community with his kids and through his non-profit and charity work. As Jaison puts it, when he walks through the halls of his kids' Avonworth school, he is easily recognized by the kids and the staff. One project that he runs in the area is known as the Kindness Revolution, which is a nationally recognized non-profit that focuses on shaping the behavior of children to reinforce kindness. Although it is currently running primarily in the Avonworth school district, he would love to find more schools and churches who are willing to participate. He also does his part to support the teachers in the school by sponsoring a teacher each month of the school year. By doing this, he provides them $100 to buy supplies or items of their choice based on their needs that year. It is easy to see that Jaison has a soft spot for kids and education. He says that if he could turn back time and do things differently, he would have probably done something in education or something related to kids.
Whether it involves his current ventures or his future endeavors, Jaison is eager to continue watching the fruits of his labor pay off. The focus of his goals involves the growth and expansion of his businesses and ultimately his brand. In addition to that, Jaison looks forward to continuing his non-profit and charity work and cherishing the time he carves out for his growing family.
For more information on Jaison's Automotive Business (JK Motor Cars) or Jaison, please visit his website or Facebook Page.
For more information on the Kindness Revolution and Jaison's local chapter, please visit their website to contact Jaison directly.
If you or someone you know is interested in bringing their business to SSB Bank, please feel free to contact us to sit with one of our staff members and discuss the advantages of banking with us to support your business growth.
Get to Know Jaison Kelly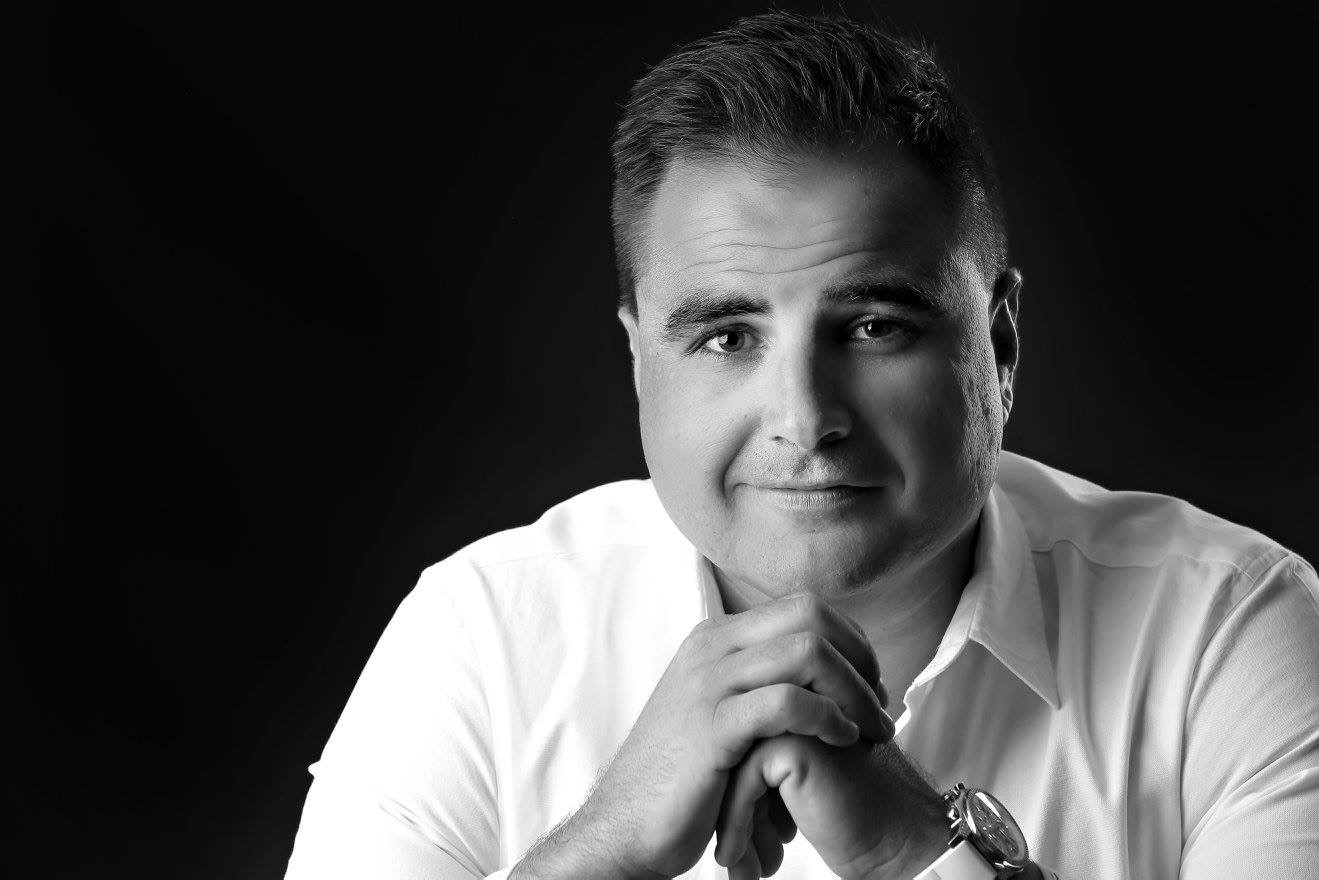 What words of wisdom would you provide to someone looking into opening their own business?
Make sure you are funded properly. Make sure you can get the money together to get things started.
---
Personal Mantra(s):
Focus on goals.
He engrains that it in his kids in everything that they do. They set short term and long-term goals and pick activities to reach those goals. Personally, he sits down at the beginning of the year and maps out the goals he has for his businesses and crafts a plan on how to reach those goals.
Live life to the fullest.
It's all about having fun. His dad died when he was 46 years old, probably saving for the retirement he didn't see. They travel and they do the things they want to do and ensure that they are enjoying their lives.
---
Favorite Book or Blog that you would recommend:
"The Secret"- Rhonda Byrnes
---
If you could interview one person (dead or alive), who would it be:
Donald Trump or Jose Canseco
---
Fun Fact:
Jaison applied to be on the Apprentice when he was younger!