Consumer Banking Promotions


FHLBank First Front Door Program
SSB Bank is now offering a first-time homebuyer grant program funded by FHLBank Pittsburgh called First Front Door (FFD). Through this program, qualified home buyers can receive a 3-to-1 matching contribution towards down payment and closing costs. That means for every $1 you contribute, you can receive $3 in grant assistance, up to a maximum of $5,000.
To be eligible you must*:
Be a first-time homebuyer (you have not owned a home in the past three years, or owned only as a married person or are now single)


Have an income at or below 80% of the

area median income


Be willing to complete four hours of homeownership counseling

Agree to maintain the home for five years to retain the full amount of the grant. If a sale occurs before the five years expire, a portion of the grant may be required to be repaid.
*Additional qualifications may apply.
For more information on eligibility criteria or how to apply for the First Front Door Program through SSB Bank, please complete the contact form below or contact Heather Dieckmann, our Mortgage Loan Officer.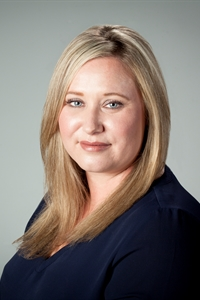 Heather Dieckmann
Mortgage Loan Originator
412.837.6955